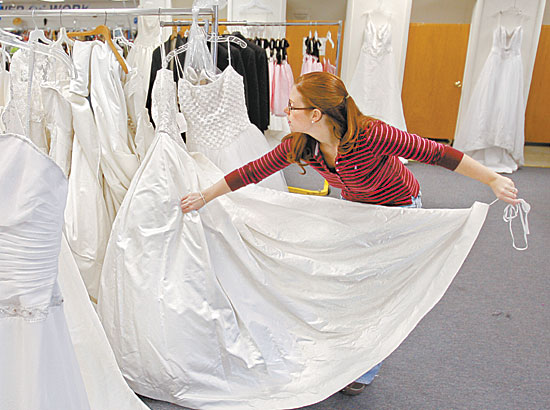 source
I just came across an article in the Philadelphia Inquirer about Goodwill's first ever bridal event.
Dresses are new or "gently" worn and will be sold between $99-299 dollars. Other items such as shoes and flower girl dresses will be available.
In the light of the recent economy and the closing of Filene's Basement (home of the famous Running of the Brides), this is a great idea. Click on the "source" link to read the article and for more details.
**Edit**
Just to clarify, Filenes has closed 11 stores, two of which are in Pennsylvania. These stores did not host Running of the Brides.